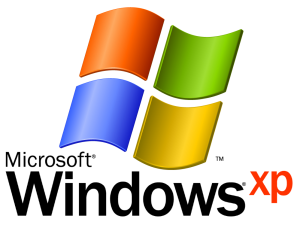 From April 8th 2014, all support from Microsoft for Windows XP will cease. There will be no further security patches or updates – this will leave Windows XP vulnerable to any new security flaws discovered.
Windows XP was released by Microsoft almost 13 years ago, pre-dating most of the connected infrastructure that we all take for granted in the modern internet-dependent world. Since its release, an entire industry has arisen in which hackers work to discover security flaws on an industrial scale, with organised criminals paying bounties for exploits that they can use in their own malware against both home and business users alike.
The security of Windows XP has depended on a regular supply of security patches, released every other Tuesday by Microsoft. In addition, users have relied on their anti-virus and anti-malware software to protect their computers and data.
Once the April 2014 deadline has passed, a key component of this security protection will no longer be available and anti-virus software alone will not be able to provide adequate protection.
The advice from all sectors of the IT industry is clear – migrate all existing installations of Windows XP to a modern supported version of Windows (e.g. Windows 7 or 8). Failure to do so will put computers and their data at serious risk.
For any organisations that are tied to Windows XP because of software that will not run on another platform, the advised approach is to isolate the relevant machines from the Internet using technologies such as virtualisation or network-proxy services.
Magikos IT can help companies get their Windows XP migrations under way and completed in time for the April 2014 deadline. Clear, unbiased advice plus real-world practical knowledge makes Magikos IT a logical choice to partner for this project. Contact Magikos IT by clicking the button below or via the Contact page for advice, help and assistance with this problem.